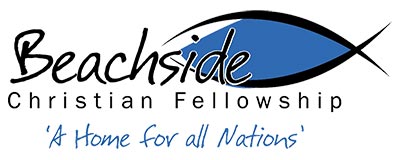 Opportunities to engage, connect and serve
Find out what is happening and how to get involved.
SUNDAYS 10.00am – 11.30am
  by getting to know Him through study and service
  by bearing each others burden's and meeting needs
  by reaching people for Christ and serving all peoples
Kindy to Year 10
Sunday Mornings 10-11.30am
Children stay in the main church service for about 30 minutes with their parents and then depart for Kids church.
INFANTS
Leader: Suzanne Alchin
Preschool – 3 and 4yos see the world bursting with newness, each day filled with one new discovery after another. Preschoolers experience worship, are encouraged to talk to God any time, any place. They engage the five senses to help master the concept of God Made Me, God Loves Me, and Jesus Wants to be My Friend Forever.​
PRIMARY
Leader: John Beckford
Year 5 to Year 7– Learning, worship and life in Small Groups.

SECONDARY
Leaders: Gary and Michelle Payne
Year 8 to Year 10 – Learning, worship and life in Small Groups.
Youth Leaders: Steve Bestman and Pastor Bill Brill
Friday 6–8pm for all youth 9–15 yrs @ Church
Inspire Dance School Leaders: ​Lisa Ward and Sarah Diemar
Kindy to Year 10
Wed 9.00am – 10.30am
Wed 3.30pm – 8.00pm
We are a community who want to follow Jesus.  We'd love you to come and be join us.
PURPOSE OF SMALL GROUPS

Small groups are gatherings of 5-15 people that meet in homes and businesses throughout the week. These groups meet to explore God's Word and connect with each other in genuine relationships. When you come you will be surrounded by the people who know you and love you, where we pray for one another and practically care. An Adopted family of friendship and belonging. This small group is a Life Group.
You will see the following in our small groups:
Life Change, Cultivate Relationships, Provide Care, Promote Participation, Identify Future Leaders
Find one that fits you.
Rob and Jill Reeve
Wed 7.30pm – 9.00pm
Gary and Michelle Payne
Wed 7.30pm – 9.00pm
Keith and Anne Falson
Wed 12.00pm – 1.30pm
Mark and Natalie Costa
Thursday mornings
Scripture in Schools Leaders: John Beckford Three days per week, varies.
Ladies Group Leader: Jill Reeve 9.30am – 11.00am @ Church
Sunrise Prayer Leader: Rob Reeve Friday 6.00am – 7.30am @ Church
Nursing Home Services: Don Orman
Varies
Sunday Services are a team effort.
People contributing what they can, upfront or behind the scenes. When you are ready there is a place for you to serve. Just let someone know you are keen to get involved.
Music Team
Music practice is at 8.30am on Sunday. Come and join us @ Church

Leader: Mark Sanson-Sherwill
Sound and Lighting
Leaders: Rob and Jill Reeve
Coffee Barista
Leader; Esther Brill
Hospitality
Leader: Jill Reeve
We support local and overseas missions projects financially as well as regularly sending teams overseas for construction projects and outreach. We have a heart for All Nations but are focussed for impact on a few.
Faith Mission PNG
Leader: Jacqui Wood
Bethel Childrens Home Sri Lanka
Leader: Ps Bill Brill
Vanuatu Bible School
Leader: Ps Bill Brill
Bethel Christian Centre
Leader: Sue Withers